David's Soulfood Cafe
1039 Castle Hill Ave, Bronx, NY 10472
Order now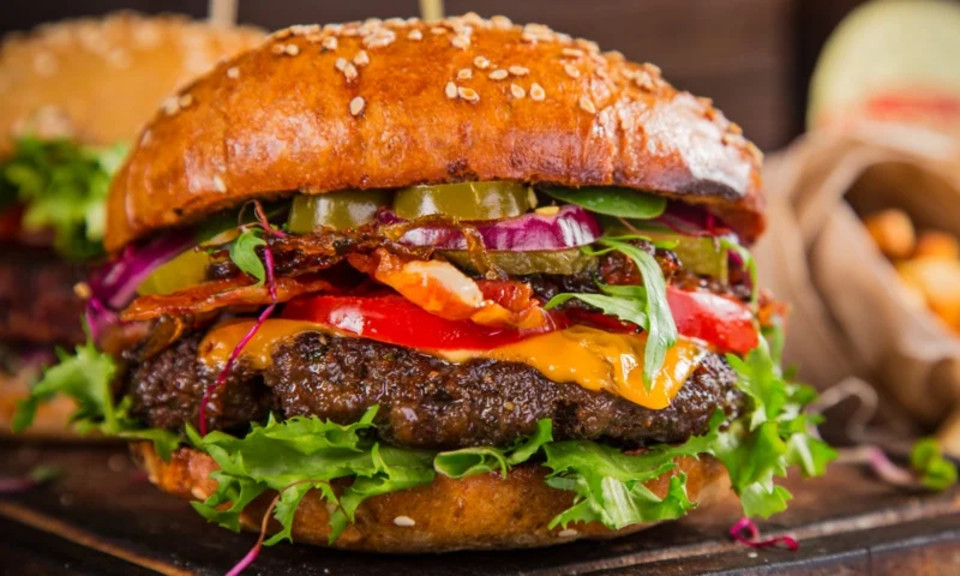 Sylvia
My sister & her boyfriend were over & I ordered us food from Davids! Now I love love this food, I rave bout it to everyone! But my sisters boyfriend is Jamaican, so his word cares much more weight than mine, on this subject! He absolutely loved it, he said it was delicious & definitely had that authentically Jamaican swag! Oh & my sis loved it too! They live in New Jersey & he said hes found nothing there even close to this real. Theyre coming back soon just so we can order again! He said he wants Curry & Jerk, so bad!
plinio
Food is amazing!!! So tasty and clearly made with much love. The Oxtail is superb. I do not like spicy food, however, I tried some of the Jerk Chicken...it was so delicious, then the burn set in. Lol. But still good. Coconut Pineapple cake is wonderful, as well as the Banana pudding. All dishes were very authentic. Looking forward to trying more. Thank you folks at David's...keep it up.
Ami
I ordered oxtails with rice and beans, with collard greens. Fish with rice and beans, with mashed potatoes. Fried chicken with mashed potatoes and macaroni and cheese. Also sweet potato pie.
My family and I loved all these foods, except the macaroni. I was hoping it would be more creamy instead of dry and stuck together. It was okay but I won't order that again.
Diamond
Ordered a small jerk chicken with a side of collard greens and baked mac and cheese since i've been craving it for months, and the order was perfect! Portion size was just right for one person, even have some to snack on for later. The banana pudding is also very tasty. Prices are great for the quality and quantity! Definitely ordering again !
Arianna
We ordered the bbq ribs & oxtail each with 2 sides each & a order of potato salad. The ribs were beef which was a nice surprise and we loved ghe potato salad. The portions were big and very yummy. The mac & cheese was super cheesy & the candided yams were super fresh as was the corn. We will definitely be ordering again.
Regina
The food was very good, and the delivery came earlier than predicted. I guess they heeded some of the complaints about their packaging leaking and being messy, so my food arrived in a container wrapped with saran wrap. The beef ribs were really great, greens well cooked and not gritty at all, and the rice was cooked well. The only thing I would have changed was the amount of sauce on the ribs, it kind of overpowered the taste of everything else but that's a small gripe the food was still delicious. I can only speak on what I ordered obviously but I will definitely be ordering again.
Vance
David's cafe is a Small but quaint soul food and Caribian food resturant. I have ordered there many times and I can say this with full trust.

-they are curtious
-they are fairly timly (depending on a mount if deliverys)
-will take any and all food instructions and deliver on them
-very comunicative

They deserve the 5 stars

NOTE: Their food isn't full of greece
Andre
Y'all need to start making corn bread.... what kind of soul food place don't make corn bread. Idk about these other people but the food is decent. The Mac and cheese is a little salty but it's cool. The Collards are on point. I'm glad you guys are here because it's nothing but annoying Italian spots where I live. MAKE THAT CORN BREAD THOUGH......
Esnita
I don't do ratings but I loved the food and knowing I don't have to go to other boroughs to EAT GREAT SOULFOOD Also love the fact there's a variety of ways to get your fish and poultry Ecstatic customer
Jamila
I am grateful that they improve their food.I ordered Oxtails with mashed potatoes and sweet potatoes or yams and etc. It not salty and they gave me and my family lots of Oxtails. David Soul food Cafe keep doing a great job
About us
American, Chicken, Dessert, Dinner, Lunch Specials, Seafood, Soul Food
Today

Delivery: 11:00 AM - 8:00 PM

Takeout: 11:00 AM - 8:00 PM

Delivery

Monday:

11:00 AM - 8:00 PM

Tuesday:

11:00 AM - 8:00 PM

Wednesday:

11:00 AM - 8:00 PM

Thursday:

11:00 AM - 8:00 PM

Friday:

11:00 AM - 8:00 PM

Saturday:

11:00 AM - 8:00 PM

Sunday:

11:30 AM - 5:00 PM

Takeout

Monday:

11:00 AM - 8:00 PM

Tuesday:

11:00 AM - 8:00 PM

Wednesday:

11:00 AM - 8:00 PM

Thursday:

11:00 AM - 8:00 PM

Friday:

11:00 AM - 8:00 PM

Saturday:

11:00 AM - 8:00 PM

Sunday:

11:30 AM - 5:00 PM
Delicious Food at an Affordable Price. Were open 7 days a week for Dine-In, Delivery, and Carry-out! Place Your order today.